About Us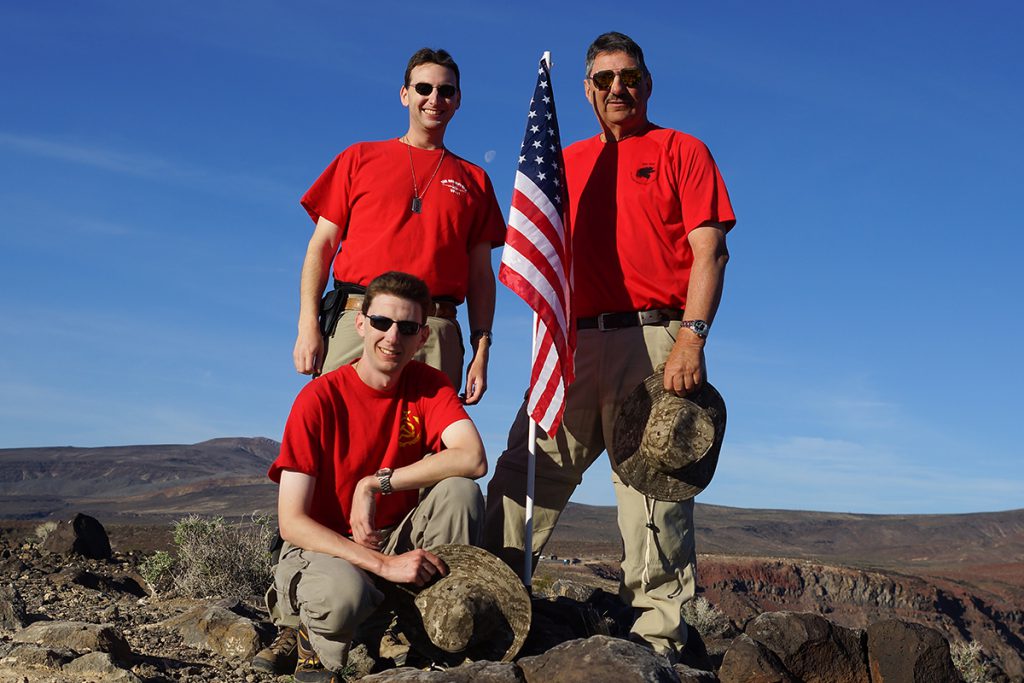 Bob Mantegani graduated from Junipero Serra High School in 1972 and from the University of San Francisco with a Bachelor's Degree in Business Management four years later. After college, Bob joined the family business, G. Mantegani Nursery, and was a carnation grower for the next 15 years. From 1977-1984 and 1986-1994, he served on the South San Francisco Planning Commission, and in 1989, he started a new career at Standard Building Company (Sunstream Homes) as a construction supervisor. Bob's photography interest began in his high school years when he attended races at Laguna Seca. His passions are aircraft and automobiles, amassing collections in both fields. Bob and his two sons enjoy spendingtime together at races, airshows, and in the Southern Californian desert scanning the skies for aircraft. Over the last 30 years he has amassed a portfolio of thousands of photographs.
Steven Mantegani attended Junipero Serra High School and the University of San Francisco like his father, graduating with a Bachelor's Degree in Business Administration. Steven's passion for photography started in 1997 when his parents bought him a small point and shoot camera for a family vacation to the Grand Canyon. His skills only increased as years passed, with chances to take photos at American Le Mans races, airshows throughout California, including at Edwards AFB and Fleetweek in San Francisco, and various scenery across nine states. Aside from photography, Steve's main hobbies include racing slot cars, building slot cars, and building aircraft models.
Scott Mantegani also attended Junipero Serra High School, so as not to be outdone by his father and brother. His passion for photography also started with his brother on a family trip in 1997. Since then, he has attended all the same airshows and races as his family to sharpen his skills behind the lens. He graduated from Notre Dame de Namur University, first with a Bachelor's Degree in Software Engineering, and then again several years later with a Master's Degree in the same field. While Scott does enjoy taking photos at sports car races, he enjoys aviation photography much more. His favorite experiences are those where the three of them sit in the California desert listening to the military pilots with their radio scanners, just waiting for the adrenaline rush of a low flying aircraft.
---
When attending airshows or other photography events, being a father-son trio has unique advantages. Not only do we have a lot of fun, but it also allows us to shoot simultaneously using a variety of equipment. All of our videos are shot by Bob Mantegani using a Sony HDR-FX1000, and now in 4K using a Sony FDR-AX1. Our photos are shot by Steven and Scott Mantegani using Sony A77II and A99II cameras. During airshows, Steven uses a Sony 500mm lens to cover long range photos, and Scott uses a Sony 300mm lens for closer aircraft. The radio scanner we use is a Grecom PSR-800 with recording capability, and some of those recordings can be heard in our videos of jets flying through Rainbow Canyon.
And if the squadrons are selling swag at airshows, we're buying! Nothing is resold, as this is all for our personal collections to show some support for the men and women that serve. Coins, patches, keychains, shirts, whatever they have!!! 90% of our wardrobes are probably squadron t-shirts and polo shirts. The two photos below show what we bought from airshows at Nellis AFB and NAS Lemoore.